Disney UK's Beauty & the Beast
46K+
minutes were spent engaging with Beauty & the Beast branded content
1.2M+
impressions garnered overall
20K
fans followed the Beauty & the Beast profile on Wattpad
The Wattpad community celebrated inner beauty with the release of Beauty & the Beast.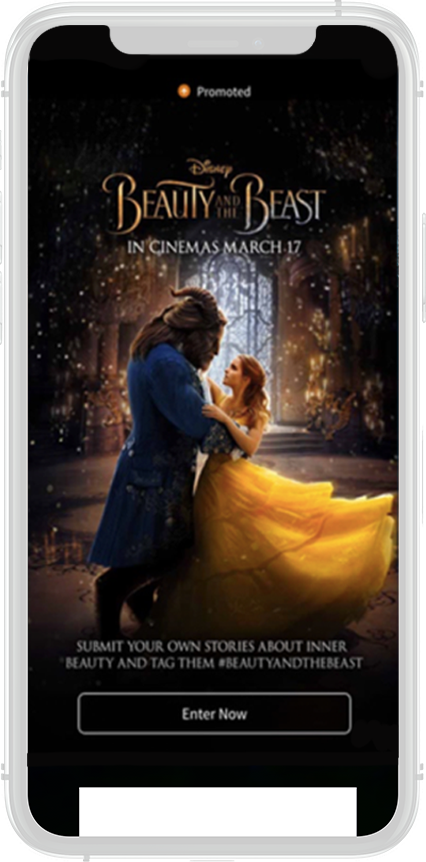 Create awareness for the new theatrical release of Disney's Beauty & the Beast by amplifying the themes of the movie to Wattpad's engaged Gen Z and millennial audiences.
The #BeautyandtheBeast writing challenge ran two weeks before the release, prompting fans to submit their own stories about their interpretation of inner beauty. Plus, two Wattpad influencers channeled their inner Belle by writing their own seeded entries designed to garner further attention to the campaign.
Community members who engaged with the Beauty & the Beast campaign on Wattpad were 110% more likely to see the film than those with no exposure.