716k
minutes spent engaging with the curated story That One Summer on Wattpad
7 point
increase in brand love
Cornetto turned to Wattpad to increase consideration and excitement around its ice cream by tapping into romantic storytelling.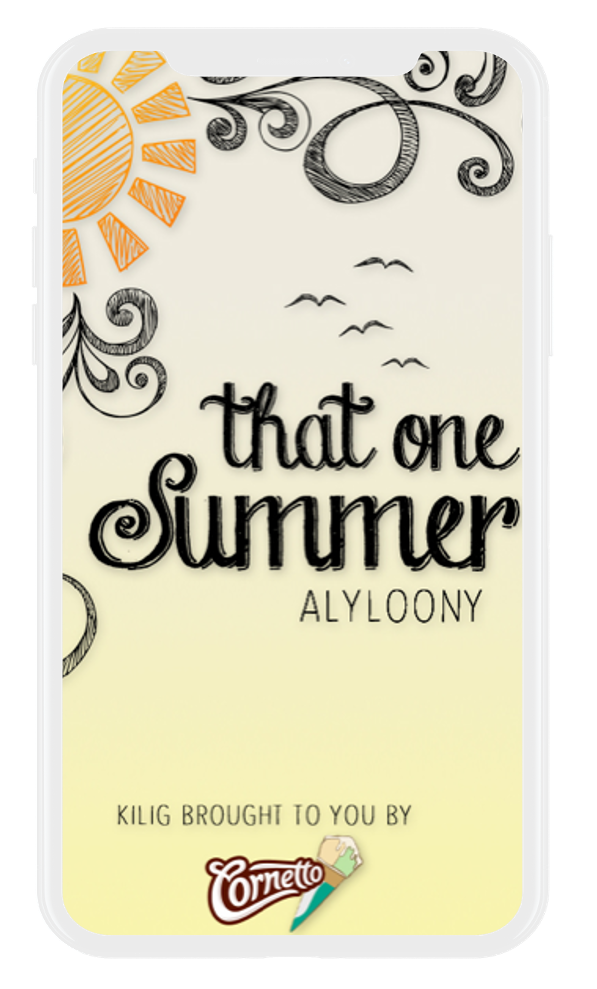 Cornetto wanted to generate consideration towards its ice cream by bringing its "sarap ng kilig" (thrilling romantic experiences) proposition to life within the Wattpad community.
Cornetto commissioned popular Wattpad Star Alyloony to create a beautiful kilig story, "That One Summer" to engage romance fans on the platform.

We prompted the community to vote at the end of each chapter on what they wanted to see happen next, and tapped into Alyloony's social network to create meaningful dialogue with her fans.

The final story was brought to life through a partnership with VIVA where it was turned into a movie starring James Reid and Nadine Lustre!
This multi-platform campaign was a huge success!
Fans spent over 716k minutes engaging with That One Summer on Wattpad.

The story-turned-movie "This Time" became the Philippines' biggest film of the summer – raking in 15 million pesos on its opening day.

It was the best summer ever for Cornetto as sales increased by 20% and brand love grew by seven points.

The campaign won Gold for Best Branded Content at the Festival of Media Asia Pacific Awards.