To inspire our Filipino community to #ShareTheLove on Valentine's Day, we tapped into 2x of our biggest Philippines Creators to leverage the power of branded storytelling and supported them through our high-impact media units and custom home page takeovers on Wattpad Philippines.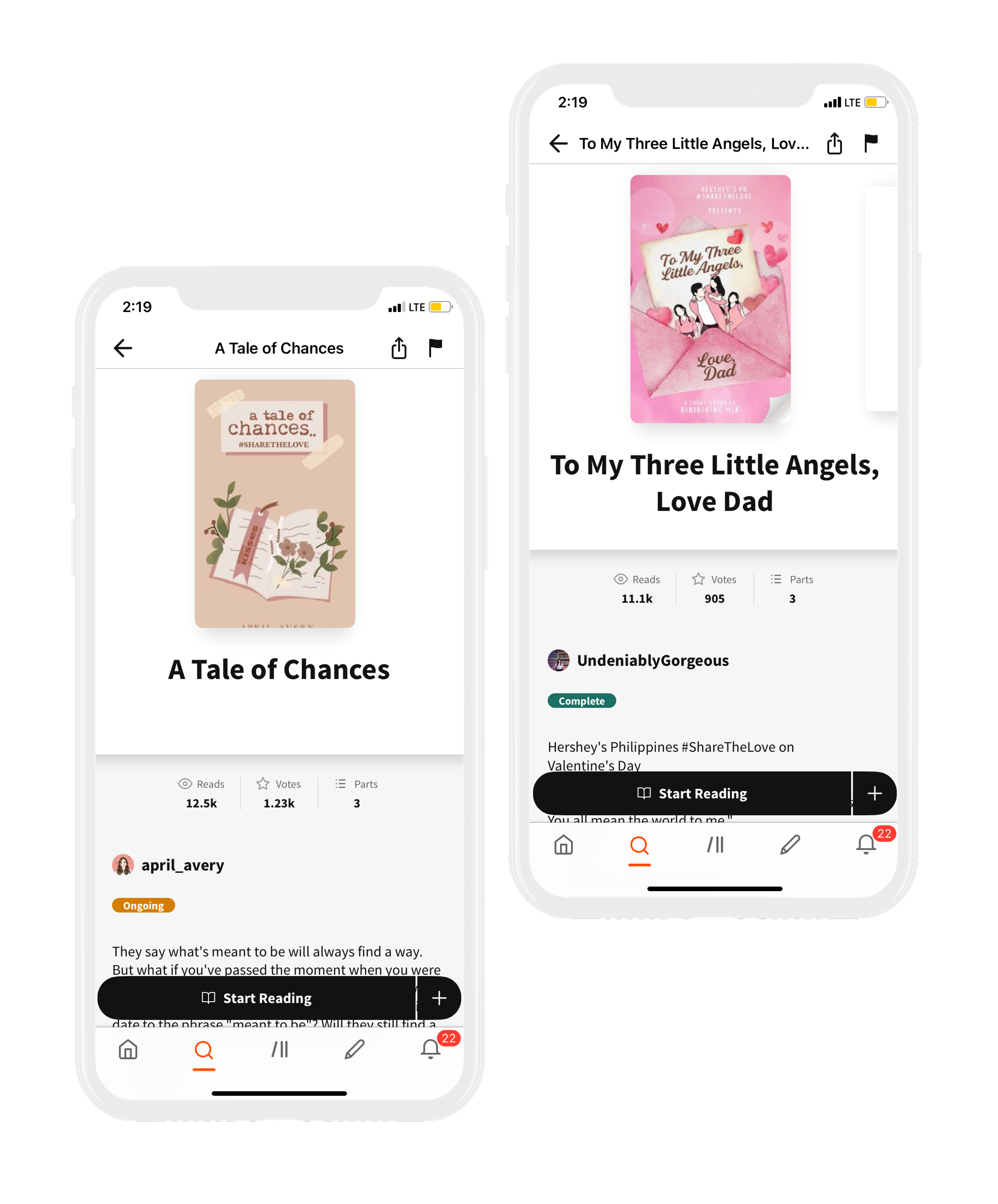 Build awareness around Hershey's Kisses Special Selection within Wattpad's Filipino market, leading up to Valentine's day.
We onboarded 2x of our Filipino Creators. @April_Avery (1.5M followers), @UndeniablyGorgeous (1.6M followers) who wrote branded stories that seamlessly included Hershey's Kisses Special Selection flavors and weaved it into heartwarming, bite-sized tales of true love.

We garnered MASS awareness Wattpad leveraged its high impact video and static units to amp out the Hershey's Valentine's Day assets & custom branded stories.

We tapped into high-impact placements. We placed the Hershey's branded stories on the most visible placement on Wattpad for a 4x day homepage takeover.
Our two stories delivered 118% of target read goals, together, garnering over 23k reads between the two custom branded tales.
Our two custom branded stories garnered 2,729 engagements on the stories with readers liking and commenting how they related deeply to the plots and characters.
Our Wattpad Media driving specifically to the stories delivered 110% of target goals with over 69k in additional bonus story ad unit impressions for Hershey's.
Our 2x media unit driving to the custom stories had CTR performances well above benchmarks. An indication of the power of our Creators to drive interest in their content and brands.
The community was not only left craving for Hershey's Kisses but they enjoyed the #ShareTheLove content so much that there was a huge appetite to see it be turned into video content!