1K
contest entries received in just 3 week
3.8M+
minutes spent reading and engaging with 13 Reasons Why content
Netflix brings 13 Reasons Why to Wattpad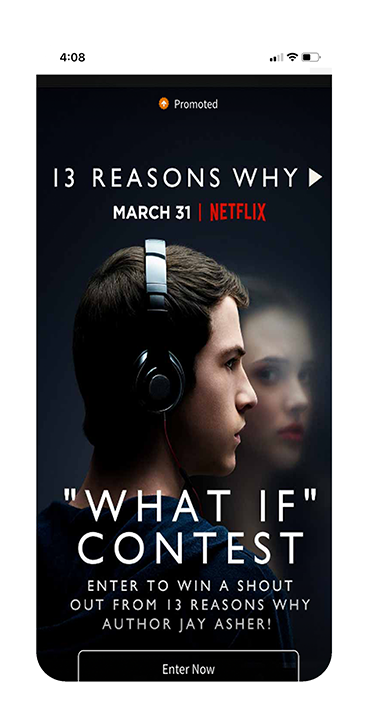 To drive tune-in to the trending hit show 13 Reasons Why amongst Wattpad's young adult audience, Netflix launched the "What If" contest to build awareness and engagement leading up to the show's premiere date.
Wattpad launched the "What If?" contest by asking community members to submit short stories about a time in their life they wish they could take back. The writing contest was complimented by video teasers for the show.
The contest was a smashing hit as over 1,000 contest entries were received in only 3 weeks (U.S. only)!. The Wattpad community spent over 3.8M minutes reading and engaging with 13 Reasons Why content.