Feb 11, 2020
The Brands Beloved to Gen Z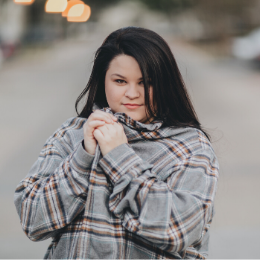 For generations, brands have relied on their target demographic to keep coming back for more. Relationships between brands and their customers have historically been strong, which means that Gen Z threw quite the curveball when it became clear that brand loyalty wasn't something they valued with the same allegiance as their predecessors.
"I don't really focus on brands for clothes. I just look for good looking clothes that fits me well and will last," said a member of our youth panel, Generation Wattpad. This sentiment was repeatedly echoed by other members. So how does a brand earn an evergreen stamp of approval from Gen Z in 2020?
Inclusivity

.
Well, first off, Gen Z never wants to feel as if they're not invited to the party.
According to AdWeek, they have transcended interest in aspirational branding and relate far more heavily to campaigns that don't leave them feeling like an outsider looking in.
Whether it's Dunkin' Donuts showing young customers how to make their top Dunkin' drinks on Facebook Live, or Glossier, a Generation Wattpad favourite, creating ads that feature models with graying hair and acne, brands looking to appeal to Gen Z must ensure everyone feels welcome.
Admiring of brands that are mindful of variations in sizes, sexual orientations, gender identities and more, inclusivity of all is a keystone factor in what makes a successful Gen Z brand.
"I pretty much like to buy from any brand that promotes body positivity. Making clothes that make every body type feel great is definitely a plus, especially since no body is the exact same as another," said a Generation Wattpad member.
With both DollsKill, an online clothing line designed for all genders, and Nike, a company that has highlighted the need for representation and gender equality in sports, noted by Generation Wattpad as top brands to shop from, it's apparent that this generation is one that expects all-encompassing support.
Pull back the curtain and allow all of your customers, not just a select few, to feel like they're part of your brand's story. By allowing Gen Z to see themselves reflected in your campaigns, you'll foster an inclusive relationship with your community, the kind that can last.
Culture Shapes Gen Z's Favourite Brands
In this plugged-in world, online culture has also been shown to effectively impact which brands are coveted.
This year inspired the rise of the archetype known as the VSCO girl. VSCO, a creative channel known for its photo editing tools with 75% Gen Z users according to its CEO, became a cultural phenomenon when people began noticing similar fashion-trends and editing styles in the images posted by female users on the app.
Among the many wardrobe essentials a VSCO girl must have in her closet, CNN notes that "ugly cool shoes like Birkenstocks or Crocs" are pivotal.
Wait, you mean the unsightly rubber shoes that took the world by storm in the aughts? Yes. Those are the ones.
Regardless of your personal opinions on the footwear, the impact of VSCO girls is nothing to smirk at. In Piper Jaffray's 38th semi-annual Gen Z survey of nearly ten thousand U.S. teens, Crocs and Birkenstocks now register in the top 10 footwear brands for the generation. In fact, Crocs registers the highest rating in the survey's history, as the #7 preferred footwear brand, compared to #13 last fall.
While VSCO girls changed the rules of style for their generation, Gen Z's influence on culture reaches far beyond the fashion world. Just look at how the conversations surrounding mental health have changed in the last decade alone.
A Closer Look at Mental Health
While previous generations faced stigma surrounding mental health issues, Gen Z doesn't shy away from the topic. They have effectively declassified the conversation online through radically honest social media posts about struggles, mental health meme accounts dedicated to finding humour in the hard times, and online communities that provide support for people living with mental illness. Brands are taking note (see: #BellLetsTalk.)
Netflix, Gen Z's #2 "most-loved" brand picked up on this trend when it released the popular show 13 Reasons Why.
To help promote the series that tackled topics of mental health and trauma amongst Gen Z, Netflix turned to Wattpad to launch the What If? writing contest by asking community members to submit short stories about a time in their life they wish they could take back. The contest resonated with the community and over 1,000 writers submitted entries.
At the end of the day, Gen Z favours brands that have their finger on the pulse of what they care about. By taking steps to understand the generation, brands will be better equipped to recognize the cultural shifts that impact purchasing habits. In doing so, companies can forge a strong relationship based on authentic communication with Gen Z – the only type of relationship they value having.
To learn more about the real faces of Gen Z and just how diverse this generation is, download The Gen Z Census report.