Oct 26, 2018
The Value of a Contest
A chance for brands to reach consumers through engaging content marketing.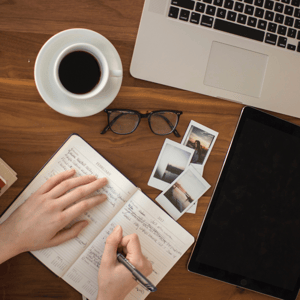 Writing contests are just a small part of how we engage our community at Wattpad. And yet, it's a strong differentiating factor from the more infamous forms of advertising we see today. Here's why we chose to double down on contests, and what makes them really effective for marketing:
Contests Make a Stronger Impressions than Ads
Running a contest enables a brand to reach their target audience effectively, because consumers want to join in on the fun. Users put their time and energy into crafting content that they are proud of. When this opportunity is connected with a brand, it makes for a strong impression. What's going to pique your interest more, a traditional "look here, buy this," advertisement or an opportunity to create and share content you actually care about?
Recently, we ran a contest for the Netflix series, "To All The Boys I've Loved Before." The contest prompted users to write an open letter to their crush for a chance to win exclusive prizes. It became one of the biggest contests to date, largely because the topic aligned with our audience of teens and young twenty-somethings. It's something they're already interested in writing about.
Contests Crowdsource Creative
For a piece of content to resonate with the people you're trying to reach, you've really got to hit it out of the park. With a Wattpad contest, you can harness the minds of thousands through the form of short stories. One's bound to be a home run. Brands that choose to run a contest with Wattpad understand the reach that a story has, and gain insight into consumer psychology.
In 2017, we partnered with AT&T on a "Later Haters" campaign, prompting writers to write on the topic of "What would you like to say to your haters?" They received over 900 responses with 14.5 million impressions over six weeks. Instead of relying on content curated by a handful of people, AT&T gained access to the minds of 900 excited participants. These writers created content that other people wanted to engage with. Additionally, AT&T got insights into what themes and messages resonate most with their target audience.
We also have our secret weapon of
Wattpad Stars
, over 250 writers who know our 65 million readers inside and out. We select our star writers by looking at the people with the most engaged fan bases in particular genres and that have a proven ability to write fresh, diverse, high-quality stories. For example, we looked at Young Adult fiction for the "To All The Boys I've Loved Before" contest, and set them out to engage Wattpad users. With the encouragement from their favourite writers and a prompt that resonates with them, Wattpad users are a powerful source of creative content that can translate to additional formats.
Contests Provide Insights for Scaling Advertising
After users have already gotten excited about and produced a lot of content, we can then look at which stories were best received and why. By analyzing the data surrounding these successful stories, we can pick our favourites and add some fuel to the fire — the content that originated as a short story could turn into a digital series, animation, a book, or even a film. The possibilities for adaptation are endless.
One of our proudest contest moments was when we prompted users to write stories based on the film's mantra, "Choose kind," in conjunction with Lionsgate's premier of Wonder. Our users shared over 1,200 stories, each with an audience and a life of its own. We introduced the three winners of the contest to our friends at Tongal to make three short films, and Lionsgate shared them through their YouTube channel.
Wattpad's branded writing contests run within an entire system of engaged users. They can start with promotion through our Wattpad Stars and social engagement, and result in a limitless amount of content that lives on forever. The insights gained from running a contest is invaluable to brands who learn what makes their audience tick in an organic way. If a brand is to reach the elusive Gen Z audience, the brand must equip itself with data to provide audiences with content they're bound to love.
Watch the video interview below where Chris Stefanyk, Head of Brand Partnerships at Wattpad, explains how Wattpad provides brands with an excellent opportunity to engage their audience through contests.
Interested in learning more about Wattpad Brand Partnerships? Contact us at brandpartnerships@wattpad.com.