Nov 9, 2018
Trying to Engage Gen Z with Hype? Do It Right
How to win the hearts of Gen Z before your product is in their hands.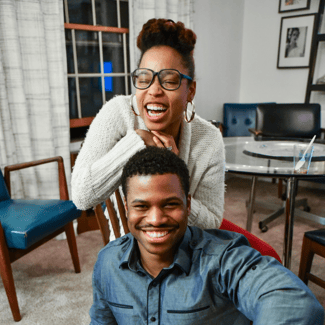 Musicians rarely go on stage on time. The audience is made to wait, and excitement in the crowd builds. That comes to a head when at last, the first notes of a song blare through the speakers. The atmosphere is buzzing. The same goes with building hype for a product…
You have an amazing product, and your team couldn't be more excited to put it out to the world. Before the launch though, your brand's audience has to be fully aware of all the details and match your level of enthusiasm. Creating buzz around a product is an essential tactic in marketing if you want your target consumers to take note. Here are some ways to make sure your product gets noticed:
1. Build Mystique — Don't Show Your Hand
Anticipation requires mystery. It's important when planning a product release to give your audience only a taste of what's in store. Withholding some of the key details should have them at the edge of their seats wondering what they should be expecting.
Apple loves to employ this tactic. They famously build hype with cool commercials hinting at their latest and greatest gadget without giving away too much. For example, their "1984" commercial embodies this tactic.
You might protest, saying that you do not have a product or brand like Apple's or Nike's (another master of hype). It doesn't take an established brand to do employ these tactics though.
For example, By North has perfected the art of creating a mystery behind their product. The brand builds suspense even in simple posters that state: "Your smartest pair of glasses is coming." From this, consumers might find themselves asking questions like:
"When are they coming?"

"What kind of glasses are they?" or

"What does 'smart glasses' even mean?"
Curious folks intrigued by this will find an even more mysterious message on the company's website. This alluring component of the campaign is as follows: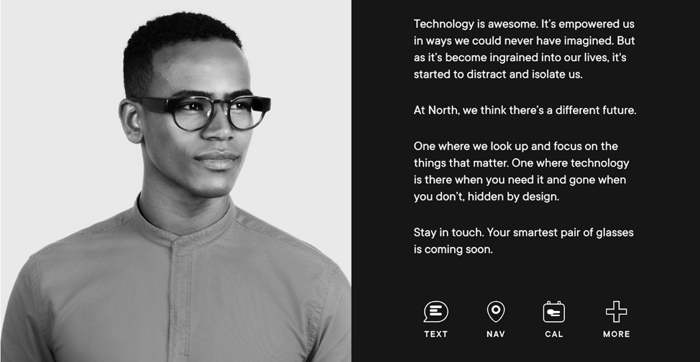 The company's pre-launch campaign creates a lot of curiosity. Potential buyers can sense the excitement, they know a little bit about what the product can do. While they don't have all the key details, they feel it's something they're going to want, and they sense it's going to be a big deal. Everything else is left up to the imagination… until that big launch they've all been waiting for.
2. Create Connections
Gen Z loves a chance to connect with others. As a brand, if you can make that happen, well, you've won their hearts. The key here is to create as many opportunities for connection as possible. One way to do this would be to get influencers involved as early as possible.
For example, Unbox Therapy is a YouTube video blogger who covers the tech industry from a news standpoint. His recent video showcasing the Fireside Audiobox has been viewed 2.4 million times, showing how far a reach influencers can have. Still not convinced? Just have a look at the beauty industry, or scroll through the feeds of popular influencers on Instagram.
3. Make It Impossible to Miss
In order to build hype, it's essential that people don't go a long period of time without hearing about the soon-to-be-launched product. Don't let them wait, as your marketing campaign gathers a thick layer of dust.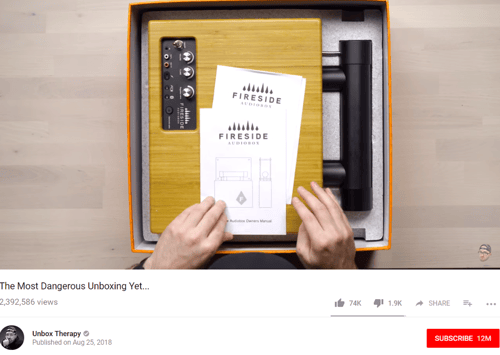 Marvel is a brand that is excellent at building anticipation through hints and secrecy. Once the excitement from one film starts to dwindle, the anticipation of the next one has already begun. This cycle won't slow down any time soon.
Already, avid fans know to expect a new film at the beginning of next year but key details remain stored inside a locked vault. For example, as of writing in 2018, we already look forward to Captain Marvel in 2019 and another Untitled Avengers Film. Marvel is also excellent at building hype through secrecy. While we know to expect the film at the beginning of next year, audiences have yet to be satisfied with a title or plot.
Hype is an organic form of promotion. Done well, it builds upon itself in a snowball effect. When launching a new product, make each advertising dollar go further by creating something that will stick in the minds and hearts of the people you're trying to reach. Launch your product when the crowd is ready to go wild — and not a moment sooner.
Enjoyed this article? Learn how to reach Gen Z through advertising messages that are useful, honest, and well-placed.
Interested in learning more about Wattpad Brand Partnerships? Contact us at brandpartnerships@wattpad.com.