Jun 24, 2021
Gen Z and the Alternative Career Path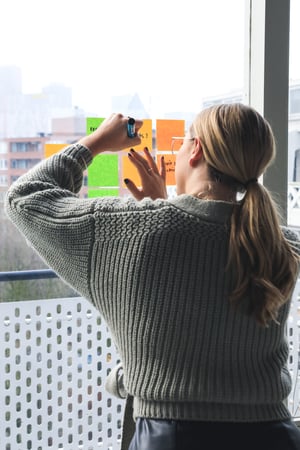 It's no secret that Gen Z has come of age in turbulent times. Some are old enough to remember the effects of recession on their families, while others have only just begun wading into the waters of employment during a global pandemic. Considering these circumstances, it's only natural that Gen Z is redefining societal views of work and employment.
Every few months, we conduct surveys with our youth panel, Generation Wattpad, to get their take on everything from popular trends to current affairs. Recently, we asked our panel about career paths. The verdict? While the pandemic has left 49% of them feeling stressed, it hasn't stopped them from dreaming big about the future.
The tumult they've experienced has seemed to only strengthen their resolve to forge another way. Here's how Gen Z is embracing alternative career paths in an age of economic uncertainty.


Being the Change
Unlike previous generations, Gen Z has had access to a vast online ecosystem of information since they were children. Social justice issues? They've done the readings. The climate crisis? It's all they've known. While astute brands have adapted to become increasingly equitable and sustainable, Gen Z is entering the workforce with these ethos embedded in their DNA.
Gen Z is making its name as the most entrepreneurial generation ever. Generation Wattpad echoed this sentiment with 15% of the group disclosing that they have a side hustle, and 35% claiming they would pursue entrepreneurship. Of the members that operate a side hustle, 43% stated that they opened up shop during the pandemic, a clear indication that the economical impacts of COVID-19 have encouraged Gen Z's enterprising spirit.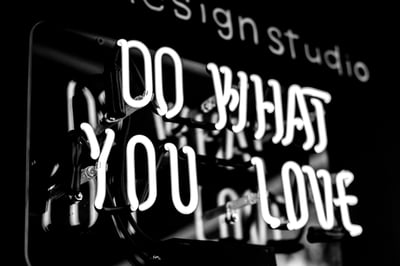 Among the participants who operate a side hustle, 40% said it was to make more money, while 21% were motivated by the desire to do something they were passionate about. For Generation Wattpad, opportunities to marry purpose with commerce aren't challenging to come by, and supporting local businesses that are doing just that is important to 75% of them.
While ambiguous supply chains and labour practices were once par for the course for most brands, Gen Z uses their buying power to demand more. A recent report from First Insight found that Gen Z makes purchasing decisions that align with their values, and are willing to spend 10% more on sustainable products. Considering this, it's not surprising that we're seeing Gen Z develop sustainable business models themselves.
Just look at businesses like Depop and Poshmark, for example. The second-hand clothing world has undergone a major face lift in recent years, thanks in part due to Gen Z's desire to opt out of the unsustainable and often inequitable cycle of fast fashion. The platforms that allow individuals to buy and sell pre-loved and indie fashion has become a staple for the generation.
After taking stock of how many Gen Zers were using their platform for extra income, Depop offered additional support. In all its glory, entrepreneurship is a challenging endeavour. Knowing this, the company partnered with Black in Fashion Council to help set up Black designers and sellers for success. The partnership led to a curated series of conversations to both celebrate the historical impact Black culture has had on fashion and empower Gen Z creatives to thrive in business.

Sidestepping Corporations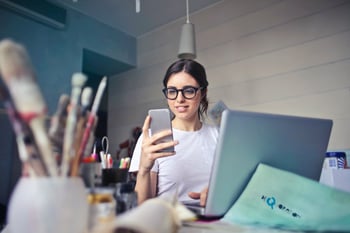 Having witnessed the disruption of long-established industries through experimental startups (looking at you, Uber), 59% of Generation Wattpad don't see themselves vying for a top spot in the corporate world. The chance to be on the cutting edge of innovation—whether that's through working at a startup or pursuing an entrepreneurial path—is far more attractive to them.
Generations that begin their careers in a recession make less money for up to 15 years post graduation, Bloomberg reports. In addition, a 3.9% increase in the unemployment rate at job market ent
ry directly correlates with a decreased life expectancy of six to nine months. With data like that, it's understandable that Gen Z is inspired to take their career paths into their own hands in the face of a looming market correction and a post-pandemic economic recovery period.
Opportunities are substantial and the barriers to starting a business have never been lower. Social media has replaced traditional marketing for young entrepreneurs, e-commerce platforms serve as digital storefronts, and payment collection apps skirt the need for a traditional register. Unlike their predecessors, Gen Z has the tools required to open up shop, from the comfort of their own bedroom.
To gain further insight about what the future world leaders of Generation Wattpad believe about work, check out The Gen Z Show: Education and Career