Aug 6, 2020
How Brands can Commit to Amplifying Marginalized Voices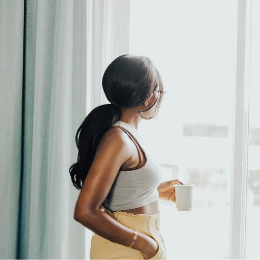 In recent months, the Black Lives Matter movement has gained serious momentum. The tragic murder of George Floyd reignited the pivotal civil rights movement we've been witnessing since.
Gen Z has been right in the thick of it, comprising a large segment of the peaceful protesters across the globe. Forbes called social media "The Great Organizer" for the generation's activism. Committed as ever to amplifying BIPOC voices, Gen Z's activism is apparent in their actions, and they expect their favourite brands to follow suit.
Here's how your brand can ensure it's on the right side of history, supporting the cause that aims to end oppression while sidestepping unfortunately common mistakes that companies make when discussing racism:
Veer from Performative Gestures
At the corporate level, countless brands have taken a stand against racism by donating funds to various charities that support black communities.
However, the topic of racism is challenging for many to grapple with, and many companies have proven ill-equipped to address it, showcasing performative allyship in their empty statements.
So what exactly is performative allyship? It's when one poses as an ally, but fails to back up their words with anti-racist action.
A prime example of this phenomenon? #BlackoutTuesday. While countless brands posted to show their solidarity with Black Lives Matter, many did not follow up the gesture with any meaningful action. For some brands, #BlackoutTuesday proved a missed opportunity to use their platform to do better - inspiring a new Instagram page calling out "Silent Brands", which encourages followers to "vote with their dollar" by not buying from brands who have stayed silent. The "Corporate Checkbox Silent Brands" simply posted a black box or vague comment about racial justice but didn't follow up with any actions or donations to support the cause.
However, many brands took a different, more meaningful route, such as Electronic Arts. In support of the BIPOC community, the company announced they would be contributing $1 million to organizations dedicated to the fight for racial justice. They additionally promised to match any funds that customers donated, and implemented a program to give their staff an additional paid day each year to apply to volunteering - a grand total of 75,000 hours a year.
Embrace Anti-Racist Marketing
When a brand's marketing and products are not inclusive, it signals that BIPOC individuals lack importance to the company, and therefore, the product is not made for them. Due to the longstanding history of BIPOC erasure in advertising, it's critical that marketers deeply consider how they can create products and campaigns that accurately reflect their diverse customer base.
A particularly astute example of this came in early June, when Bandaid stepped up to the plate to announce their new line of skin-tone inclusive bandages that would "embrace the beauty of diverse skin". In the 99 years the company's been around, it has only offered bandages in caucasian skin tones, failing to represent the rainbow of diverse skin tones around the world. So was this announcement a homerun for Bandaid? Not quite, because with it came the acknowledgement of the fact that they had previously made no effort to provide an inclusive product.
Anti-racist work can be uncomfortable. But Gen Z values transparency and action above all else. With the announcement of their new product, Bandaid also stated their commitment to creating and supporting tangible change in the anti-racist movement, illustrating progress in their relationship to activism.
While companies must continue moving toward a future where marginalized voices are heard and supported, they must also learn from their past. In order for brands to take authentic anti-racist action, they must conduct an audit of what they've previously done to perpetuate the erasure of BIPOC, from their product design and positioning to advertising messages, and consider how they can champion diversity in the future.
Diversity is at our Core: 41% of U.S. Wattpadders identify as a visible minority, and 48% identify as a sexuality other than straight. But less than 1/2 feel well represented in marketing today. There's more work to do; download the Gen Z Census U.S. report, based on research with our Gen Z youth panel, to find out how to better represent this generation in your marketing. (For the Canadian version, click here).