Feb 10, 2022
Diversity in the Driver's Seat: Your Brand, Representation, and Gen Z
Being a leader in your brand's industry takes a lot more than just selling a good product or providing a solid service. Customers and clients will put their loyalty and dollars in companies they see themselves reflected in. When you prioritize Diversity and Inclusion (D&I) in your strategy, you tell your clients that you see them – and that goes a long way with Gen Z.
The Importance of BIPOC Leadership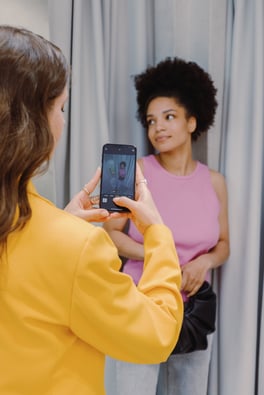 It's the age of the inclusive consumer, and Gen Z feels more empowered than ever to boycott brands that lack representation and put their money towards something better. Space is being rightfully claimed by BIPOC-founded companies, forcing white-dominated industries to take a hard look at their practices, and making way for a new era of representation. Gen Z especially has developed a keen eye for brands that do it right, and brands that do it for lip service.
For Gen Z consumers, it's more than just a question of what brands support, but also how they act and react to being called out. In late 2021, Sephora revamped its Accelerate program to focus solely on uplifting and supporting BIPOC brands. Just the year before, only 3% of the brands sold in Sephora were Black-owned—now, they're aiming for 15%. Millennial and Gen Z consumers are pushing for change like this with campaigns like #PullUpOrShutUp, urging beauty brands to share how many Black people they employ.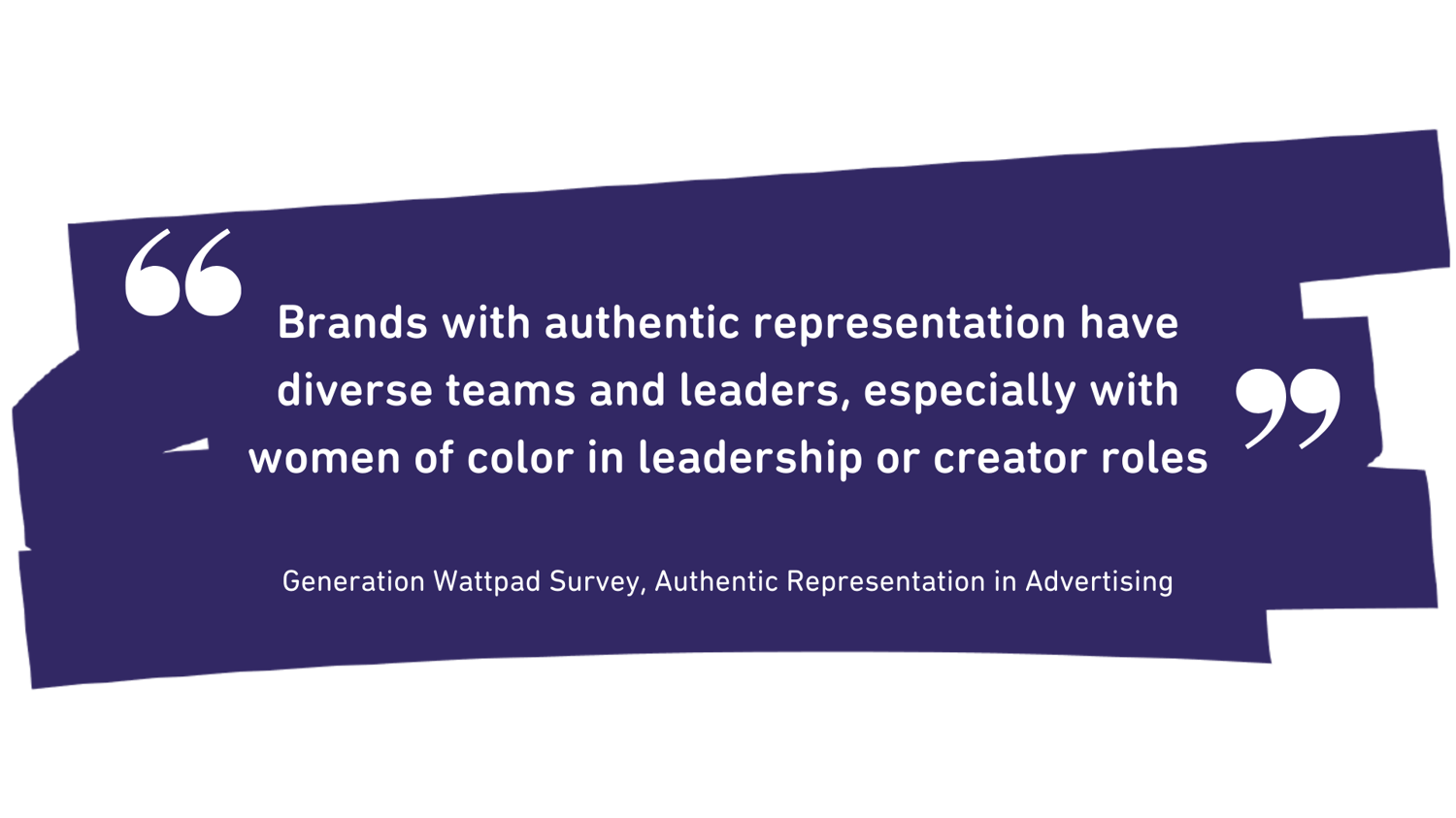 In a recent study, Wattpad asked nearly 400 members from the community aged 13 to 24 how brands can do away with stereotyping and embrace authenticity. Of the group, 53% said they stopped supporting a brand because of the way they mishandled representation and diversity. "Brands with authentic representation have diverse teams and leaders, especially with women of color in leadership or creator roles," one survey respondent said. Respondents overwhelmingly agreed that people who are part of minority communities should be involved in advertising and marketing, and that achieving authentic representation is simple: Hire diverse employees.

Representation Improves Your Business
No longer a "nice to have," Diversity and Inclusion efforts have become a staple for any business—just look at the numbers. The global market for D&I is estimated to reach US$15.4 billion by 2026, double what it is now. Considering the overall picture, there are some brands who are leading the charge with roles, policy changes, and training and reaping the rewards by building trust with Gen Z.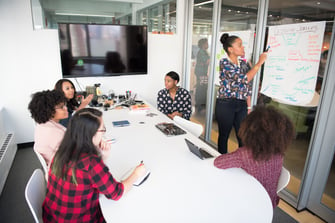 Massive companies like Coca-Cola, Starbucks and retailer Aerie have infused their business practices with D&I initiatives by harnessing the power of BIPOC creators, increasing representation at supply and retail levels, and building marketing campaigns that reflect their consumers. D&I is a major pillar here at Wattpad, too, with BIPOC making up 49% of our staff and 48% of our leadership team. All of this is done with the goal of building an authentic relationship with audiences, and ultimately making business better. A 2018 report showed that companies in the bottom quartile for gender and ethnic or cultural diversity were 29% less profitable. Being diverse internally and incorporating representation externally shows an understanding of your customers, who want to support companies they feel seen by.
Keeping The Momentum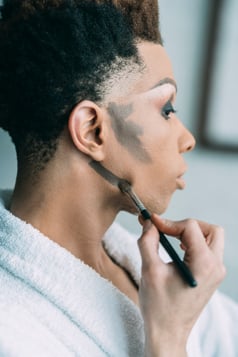 While brands have undergone significant D&I improvements over the past few years, BIPOC Gen Zers are still fighting for more representation across all industries—and brands are fighting to keep the momentum and keep things fresh. People are fighting to reform and do-away with "othering" ethnic grocery store aisles, indie brands like Mejuri are tapping into micro-communities, and beauty brands are releasing (or, stubbornly, not) extensive shade ranges that work for all consumer skin tones.
So, where can brands go from here? The focus should be on building an inclusive community and work culture. When the room is more diverse, more voices and perspectives have the opportunity to be heard and seen – but more importantly, they have the power to make an even bigger difference.
Connecting with your audience, especially Gen Z, starts from the inside-out. Prioritizing your D&I goals and initiatives year-round improves your brand equity and brand consideration with socially-conscious Gen Z. Learn more about how Gen Z's sharp sense of authenticity is pushing brands for more authentic representation in marketing and advertising.