Jan 13, 2022
Wallet Woes: How Brands Can Empower Gen Z's Financial Literacy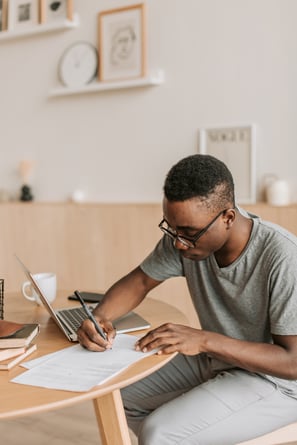 All their lives, Gen Z has straddled two worlds: The digital and the physical.
When their high school and university experiences shifted online due to COVID-19, digital spaces were a source of much-needed social comfort. While Gen Z has faced unique challenges during this time, they can look at millennials to uncover hope for the future.
Not long ago, many millennials graduated from high school and college right into the 2008 financial crisis. Nevertheless, they transformed their financial anxieties into innovative solutions. Startup culture boomed, cryptocurrencies took off, and more recently, NFTs hit the scene.
But where does Gen Z stand when it comes to financial planning, economic uncertainty, and alternative currencies? We took it to our Generation Wattpad youth panel to gain insight from nearly 900 Gen Zers between the ages of 13-24. Here's what they had to share:
Financial Literacy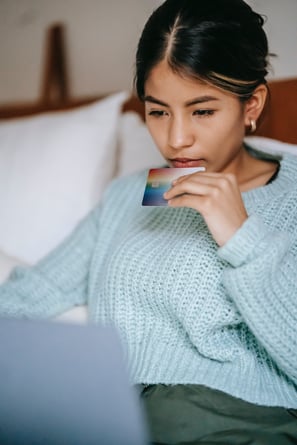 Gen Z isn't fretting over the state of their bank accounts. Despite the economic uncertainty looming in the wake of the pandemic, a recent survey from Bank of America found that Gen Z is actually quite optimistic about their financial future, with 70% of participants having increased their savings in the past year.
However, it appears that their lack of anxiety about money could be hindering their drive to understand it. Only 41% of Generation Wattpad reported that financial literacy was important to them, with 33% claiming that they don't do any research on finance or investing. For those who did have financial goals in mind, 49% were focused on paying their tuition, followed closely by 47% who wanted to buy a home or move out of their parents house.
Before your alarm bells go off, we're confident that this isn't cause for concern. With 37% of Generation Wattpad being between the ages of 13-17, the lack of interest in financial literacy may merely denote that these teens are more focused on school and their social lives, not worried about their economic future.
That said, Gen Z's minimal financial literacy provides an avenue for brands to empower them with financial knowledge. After recognizing that a significant portion of the younger population didn't understand the world of investing, Wealthsimple set out to educate. Through its Investing Masterclass, the platform provided those hesitant to invest their money with a robust selection of informative videos aimed at increasing their viewers' understanding of how they could build wealth through smart investments.
However, with 52% of Generation Wattpad relying on their family and friends for financial guidance, and 25% receiving it from social media, there remains an evident need for brands to support Gen Z with educational opportunities surrounding financial topics.

Alternative Currencies
Since their arrival on the market, cryptocurrencies have been heralded by many as the future of money. With Gen Z currently coming of age, brands have a unique opportunity to walk alongside the generation as they begin to dive into the world of investing.
At this point, however, the general awareness of alternative currencies amongst our youth panel was limited. When asked about crypto, only 14% claimed to be knowledgeable about the topic, and 58% claimed that they knew very little about it. As for claims that crypto is the future of finance? Only 11% agreed.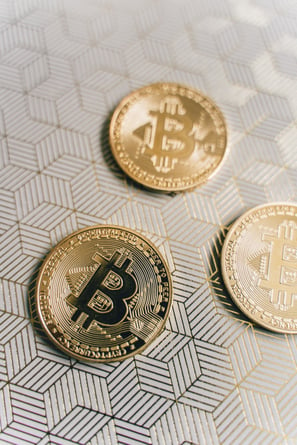 This lack of awareness extends into other "disruptors" of our time. Take NFTs: Just 12% of Generation Wattpad reported that they were knowledgeable about the tokens, and 48% had never even heard of them. With this in mind, it's clear that millennials are driving the current NFT boom. In order for brands to capture the attention of Gen Z, they'll need to enhance their NFT offerings to appeal to them.
Many Gen Z-loved brands have already begun. Athletic apparel companies, Nike and Adidas, recently expanded their communities into the metaverse with the help of NFTs. Nike acquired RTFKT, a virtual shoe company that sells trendy digital sneakers, and Adidas launched its NFT collection, Into the Metaverse.
Gen Z is additionally passionate about supporting the creator economy. Of the members of Generation Wattpad who had purchased an NFT, 42% did so to support their favourite digital artists. Select brands, like American Eagle, have begun to integrate the work of digital creators into their marketing strategy. After partnering with VaynerNFT and Bitski, an online wallet platform, the apparel brand launched its premiere NFT collection. Commissioning designs from up-and coming digital artists, American Eagle offered Gen Z increased accessibility to NFTs with their free-to-mint $1 tokens.
As the metaverse expands, it leaves behind its niche origins in favour of the mainstream. Brands that embrace innovation within its intangible borders will be met with a loyal digital community excited to support whatever they do next.
The opportunities to empower Gen Z to take charge of their financial future is boundless. Learn more about how Gen Z's entrepreneurial spirit has inspired a rise in side hustles and alternative career paths.