Apr 24, 2020
How Gen Z is Fostering Compassion and Connection During the Pandemic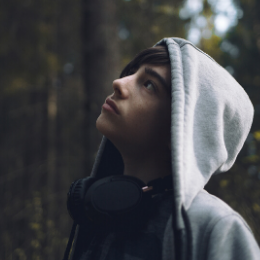 When the clock struck midnight on January 1st 2020, the idea that anyone's resolutions for the year ahead should anchor around finding balance during a pandemic would have seemed ludicrous. Yet, mere months into the year, our world has dramatically shifted in response to COVID-19.
Gen Z, along with every other generation, has been impacted immensely by the uncertainty of this period. With school and business closures, their social lives have taken a backseat in an effort to flatten the curve.
Curious to get inside the minds of Gen Z during this time, we called upon our youth panel, Generation Wattpad, to learn more about how they are coping with the current state of the world.
Our research was conducted remotely, of course, between March 26th and April 5th with 431 U.S. members of Generation Wattpad, aged 13-24. The results? Compelling. It's no secret that Gen Z is very in touch with what's happening in the world at large, always keenly attuned to the experiences of the most vulnerable in society. We found that this truth has remained unwavered throughout the pandemic.
Gen Z continues to foster compassion and connections during this challenging period, and brands have a unique opportunity to tap into their newfound needs in ways unique to the times we're living in. Here's how:
Together while Apart
Once reluctant to pick up the phone and call someone, social distancing has had a major impact on the way Gen Z views non-SMS or messages-based communication. With their social lives on the line, FaceTime, video chats, and phone calls have become a vital part of their efforts to stay connected.
In fact, Gen Z has been using shared art and media as a way to bridge connection with one another. With the changes in their schedule, 66% of Generation Wattpad said they're spending more time reading, more than any other activity—and informal virtual book clubs or watch alongs (think Netflix Party) are on the rise. It's clear that Gen Z has fostered a culture of reading during the pandemic.
"We're watching some of the same shows and reading some of the same things so we can talk about them together," a Generation Wattpad member reported.
In addition to enriching their worlds by diving into alternate ones in the form of books and social media, 43% indicated that they're spending more time writing. And 30% reported an increase in time spent teaching themselves new things online.
In fact, even with a seemingly endless trove of media to consume, (64% reported spending an increased amount of time on social media) 65% of Generation Wattpad is feeling bored. This provides plenty of opportunities for brands to calculate how they might be able to fill their entertainment gap, impress them, and also provide greater access to learning new skills on the internet.
For instance, Babbel is providing three months of free language learning to U.S. students this spring, while Audible is offering hundreds of titles to children and students at no cost.
Make an effort to connect with them, and they'll be on the other line ready to dial into whatever you're providing, because the truth is, Gen Z is merely diverting their very strong desire for crucial face-to-face contact with digital connection.
"We're communicating more, but me and the rest of my touch starved friends are suffering," a respondent reported.
In fact, loneliness was the second most commonly felt emotion by Gen Z during this time period, which aligns with 33% of our respondents saying they are excited for school to open again.
So while brands should continue to search for opportunities to bring Gen Z together digitally, they should also consider how they will re-emerge once things return to business as usual. Gen Z is dreaming of the day when they can return to their typical routines, which include going to school, hanging out with friends, and of course, supporting their favourite companies IRL.
How will your brand make the most of Gen Z's "first moment" back on the scene? For example, #OOTD social media posts are set to skyrocket once social distancing rules lift and Gen Z puts their best fashion foot forward, a moment clothing brands should seize the opportunity to capitalize upon.
While the support brands provide now is critical, they should additionally remain one step ahead by strategizing how they will welcome Gen Z back with open arms after their time spent in isolation.
Love Thy Neighbour
While Gen Z has certainly been occupying their time with the host of aforementioned activities, they've also been heavily focused on providing relief in their communities.
A study by Anstice found that 38% of mostly Gen Z respondents felt more inclined to help strangers during the pandemic. This sentiment was echoed by our youth panel.
"I have made sure to help small businesses by buying e-gift cards to places I know and love. Even though we are going through a hard time it is important to remember that everyone is going through the same thing. We make sure our elderly neighbors have all their necessities and do little mental health checks," a member of Generation Wattpad told us.
Whether they're hosting canned food drives, sewing masks for people living on their block, or helping kids with their homework, Generation Wattpad has been walking their talk by supporting vulnerable populations and lending their helping hands.
Your move, marketers! While Gen Z helps to restore a sense of community in a time characterized by self-isolation, they also need to see this leadership from the brands they love, such as Snickers, who is allowing consumers to send a free Snickers bar to an essential worker as a token of thanks.
When probed to choose 3 actions they hoped to see from brands, 66% said donation of supplies, and 41% wished for monetary donations, and as we're aware, Gen Z's wish is a brand's command!
A host of companies have made meaningful moves to provide support as of late. For instance, Everlane is donating all proceeds from its 100% Human Collection to Feeding America's COVID-19 Response Fund, thereby providing Gen Z a direct channel to donate their own money to help fight the pandemic.
Additionally, Etsy is investing $5 million to enable sellers to continue making their regular sales, and Dyson is producing 15,000 CoVent portable ventilators designed specially to treat COVID-19 patients. Serious times call for serious actions from companies who wish to enter Gen Z's good graces.
On that note, Gen Z is far less interested in funny business as of late. Despite their well-known great senses of humour (who doesn't enjoy a well-executed meme?), a meager 19% of Generation Wattpad is seeking humorous content from brands right now. With all that's going on outside their windows, they're feeling anxious, and jokes on a company page could appear insensitive during this pivotal cultural moment. While shelving humorous content for a later date, brands should continue to create other types of content though; 33% reported that brands can best support during this time by providing entertaining content to read or watch.
In light of this, brands should aim to show this generation that their individual wellbeing is top of mind during this time. Headspace, a guided meditation app, provides a great example. In response to the cultural effects of COVID-19, the company is now offering its guided meditation and movement series "Weathering the Storm" for free to help users "find some space and kindness for themselves and those around them."
During this period, top brands must adapt to become pillars of strength and support for their customers. There has never been a more opportune time for companies to showcase their commitment to Gen Z.
By spearheading philanthropic initiatives and providing resources that promote wellness and learning, brands can effectively prove that they are just as dedicated to showing compassion and building strong connections as the generation themselves.
For additional insights gathered from the research, download the full report, Gen Z: How COVID-19 has changed their lives and what they expect from brands during the pandemic.
Want to learn more how your brand can reach Gen Z on Wattpad? Get in touch at brandpartnerships@wattpad.com