Dec 17, 2021
The Biggest Trends on Wattpad in 2021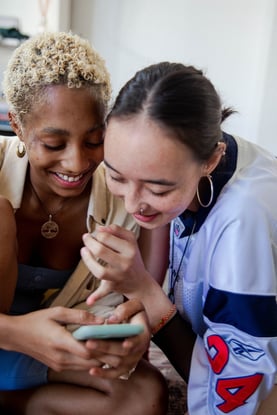 When it comes to leaning into trends, Gen Z has the upper hand. Leading the way in creating content for movements before they even catch wind, Zoomers can see what's coming before it even lands and build entire ecosystems of content that drive social change and encourage interaction. The same goes right here on Wattpad.
Throughout the last nearly two years of social isolation, lockdown, and general fear of the unknown future, readers and writers turned to Wattpad for comfort, connection, and freedom of expression. As 2021 comes to a close, it's clear that three trends reigned supreme on Wattpad, showing what Wattpadders love to read and write about: hopeful endings, twists on pop-culture hits, and women empowerment.
Holding onto hope
During times of strife and collective grief—like, say, a pandemic—romance novels have been there to comfort, soothe, and provide a healthy escape from the real world. While always a delicious form of escapism, romcoms saw a huge boost in popularity this year thanks to their hopeful and happy storylines adding levity to another tumultuous year. We saw a modern renaissance of the classic romcom genre with readers turning to the familiar tropes during the harshest of times.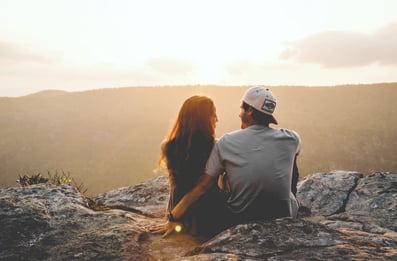 Wattpadders showed how much they love to see romance claim victory over everything else; an essential payoff to the genre as a whole. #RomCom stories increased by 44% this year, with certain tags taking the lead: #EnemiesToLovers saw an increase of 1.6B reading minutes whereas the number of stories tagged #FriendsToLovers spiked by 181%.
Readers are holding onto a sense of hope, grasping for stories that see negatives transform into positives, or generally evolve into a bigger payoff of a happy ending — not unlike what we are all collectively hoping for now.
A pop-culture boom
The past two years have been chock full of wildly popular TV shows that have fed the inspiration of Wattpad writers, and driven a demand for twists on already-existing entertainment. Wattpad is a place where global fandoms congregate, and where millions of readers come to deepen their engagement with existing pop-culture content.
Bridgerton
Plenty of popular TV shows intersect with the love for happily ever afters, including Bridgerton, a Netflix hit follows the eight close-knit Bridgerton siblings on their search for love and happiness in London's high society. It's no surprise that the whimsical, romantic, dramatic show has seen its entry into Wattpad society. #Bridgerton tagged stories grew by 1,555% and saw an increase of 40M reading minutes since last year. They're still seeing steady growth, driving a renewed interest in historical fiction, despite the show dropping in late 2020.
Squid Game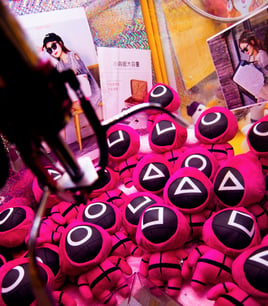 On the other end of the spectrum is a TV show out of South Korea called Squid Game, the most-viral show of the year taking first place in entertainment trends on Wattpad. The series follows a contest where 465 players, deep in personal financial debt, risk their lives and the lives of others in a series of children's games to win money.
The growth of reading time and #SquidGame-tagged stories peaked as soon as the show aired in October 2021, with reading time going up by 7,679% and tags growing exponentially by 57,350%. The show pulled in a staggering 1.65-billion viewing hours in 28 days from its premiere.
Marvel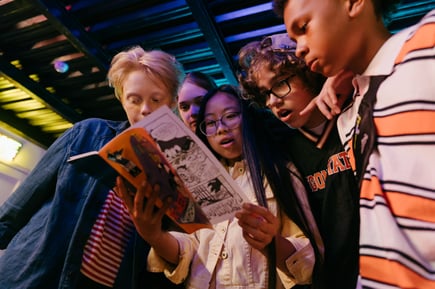 While it's no surprise that the Marvel Universe has some of the longest standing and largest fandoms in the world, those fandoms also come to Wattpad to explore, connect and deepen their love for these superheroes. . After WandaVision, an TV miniseries based on Marvel Comics, was released, #WandaMaximoff-tagged stories (inspired by Elizabeth Olsen's character) grew by 366%. Similarly, reading time for #Marvel-tagged stories grew by 1.46B minutes. Now that Phase 4 of the Marvel Cinematic Universe is hitting TVs worldwide—The Falcon and the Winter Soldier, Loki, and the new Black Widow movie—we can expect plenty of new interest in writing and reading Marvel-inspired stories.
Female-identifying leads on fire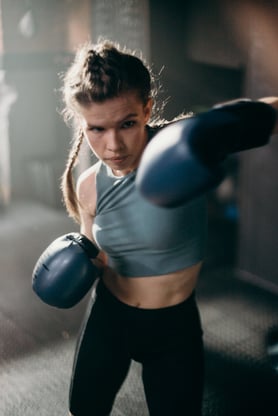 This year, women took center-stage in Wattpad stories. So much so, that readers spend 330M more reading minutes on women-led stories in 2021. Wattpad has seen a major evolution with the rise in strong women in leading action roles, from streetfighters to boxers and brawlers. In the real world, MMA has become one of the fastest-growing sports of our time, with women fighters like Ronda Rousey becoming surrounded by massive fandoms. Of particular note on Wattpad, women-led mafia stories saw a growth of 357% with readers spending 537% more time reading on stories tagged #MafiaQueen. It's clear that the Wattpad community cares about representation, and wants to read more about empowered female characters in thrilling storylines.
It's worth pointing out that all three of these major growth areas on Wattpad intersect with one another: Bridgerton, Squid Game, and Marvel series all feature incredibly impactful women leads and storylines that empower marginalized people. More often than not, stories in the romcom genre bear witness to the triumphs of women, non-binary, or otherwise marginalized people. All of these categories have something in common — Wattpadders love to see the underdog, the perceived-hopeless, and the once-oppressed come out as the winner of love, of the fight, or of a galaxy far away.
---
To find out more about Gen Z trend and insights, download our Keep It Real Report: