Oct 21, 2022
WBP x eOne: How Gen Z Fandoms Are Driving Global Entertainment Trends
While the entertainment industry has always been of the mindset to "give the fans what they want", Gen Z's influence on the latest film and TV releases is undeniable. To understand how Gen Z fandoms are driving this new (and nostalgic) funnel of content, Wattpad Brand Partnerships interviewed Carol Oliveira, Marketing Director of International Distribution Film & TV at eOne to get her insights and outlook on the future of entertainment.

WBP: Can you tell us what genres are picking up in terms of new shows or content that's coming out?
CO: Nostalgic reboots, we're seeing a lot of studios dust off and revamp content from the vault - like Halloween, Top Gun, Scream but also "The Rings of Power" and "House of Dragon".
WBP: Are there any specific films/tv shows that are popular among Gen Z? Why do you think they're gaining so much attention?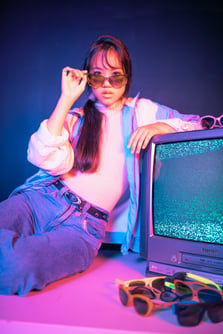 CO: Shows like "Stranger Things", "Euphoria", "Outer Banks" resonate with Gen Z not only because of their themes, but also because they can follow and watch the cast on TikTok and Snapchat—they have a connection with them beyond the show. Since Gen Z is the first true digitally native generation, films and tv shows need to have a life online beyond streaming platforms to be relevant.
There is also an element of virality that Gen Z is drawn to. Minions: The Rise of Gru broke box office records because teenagers created a viral movement by attending theatre screenings of the film dressed in suits. The Despicable Me world also has an element of nostalgia, given the franchise has been around all of their lives, but participating in the conversation was a driving force for the film's theatrical success.
WBP: Have you noticed a demand at all for Gen Z-centered stories in TV/Film? How would you describe Gen Z's influence when it comes to content that's being released or renewed?
CO: In addition to the revamped content previously mentioned, 2022 has seen the release of various Gen Z-centered stories like Do Revenge, Not Okay and Bodies Bodies Bodies.
The industry has been making films about teenagers for a while, but what makes these stand out is the diverse representation in the cast, and the fact that they were directed by women. Gen Z's political and social awareness is being translated to more opportunities for previously under-represented creatives.
WBP: How would you describe the impact of fandoms when it comes to marketing shows and films?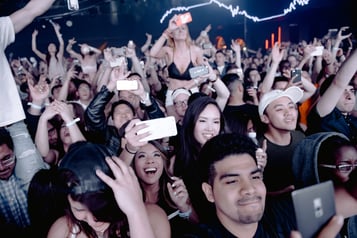 CO: Fandom has a huge impact on marketing shows and films - they can generate massive awareness both sponsored and organic.
The Gen Z audience is incredibly loyal to their stars: Do Revenge, for instance, had instant super fans because it stars Maya Hawke (Stranger Things) and Camila Mendes (Riverdale). With the involvement of the two stars, Netflix created a social-first campaign that people have shared, reacted to, and stitched with, leading to over 345M uses of the #dorevenge hashtag on TikTok!
On the other hand, what happened with Don't Worry Darling is also a prime example of how fandom affects the film's marketing - Harry Styles' involvement with director Olivia Wilde, Wilde's feud with lead actor Florence Pugh, #Spitgate... These rumours all led to social chatter and memes, giving the film organic traction that wasn't generated by the studio's original marketing campaign.
WBP: From a marketing standpoint, what are some of your top do's and don'ts when it comes to connecting with Gen Z audiences on an international scale?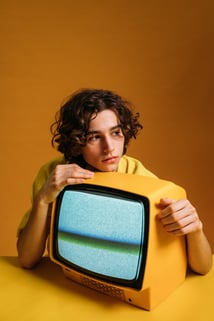 CO: My main Don't is to not follow a one-size fits all approach. If you're promoting your product across different social media platforms you absolutely have to make sure that you're making it look native to the platform you're using.
Paramount recently posted a few BeReals on the set of the new Scream film. This is not usually a typical movie marketing tactic, especially on a set that could provide spoilers, but by doing so the studio already started social media chatter on a film that will be released in Spring 2023.
What Paramount did highlights a few Do's when it cones to marketing towards Gen Z: digital first, showcasing authenticity, and not taking your creative too seriously. If you can make room for potential easter eggs for the super fans, even better!
WBP: Where do you see the future of entertainment going?
CO: For the next few years, massive franchise properties will continue to dominate our screens. People are comforted and drawn to the familiarity of those movies.
However, studios are reacting to how socially aware Gen Z is and, slowly but surely, more opportunity is being given to more diverse creatives.
Finally, I do foresee a shift in distribution. Obviously, the pandemic exacerbated that shift by moving people away from theatres, but there are simply too many SVOD (Subscription Video On Demand) services available for it to continue the way it has.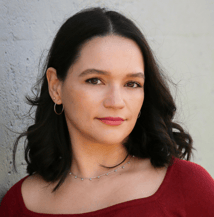 Carolina Oliveira is the Marketing Director of International Distribution Film & TV at eOne, overseeing global marketing strategy for digital, physical and AVOD. Originally from Brazil, she's been in Canada working in the film industry for the past 15 years. Carolina is passionate about innovative campaigns, mentoring future marketing superstars, and herbalism.
---
Gen Z loves streaming TV shows, movies and entertainment. We dove deep into Gen Z's Media Consumption Habits in 2022. Find out the latest entertainment trends and why brands like Netflix, Spotify and Minecraft are some of Gen Z's favorite entertainment brands.