Oct 10, 2022
Interview with We Are Social: Hispanic & Latine Gen Z Trends
In celebration of Hispanic & Latine Heritage Month, Wattpad Brand Partnerships sought to uncover trends, insights, and best practices on how to connect with Hispanic & Latine Gen Z. We sat down with Alejandra Garcia, Senior Research & Insights Manager at We Are Social, a global, socially-led creative agency, to find out more.
WBP: How has your cultural background influenced your work in research and insights?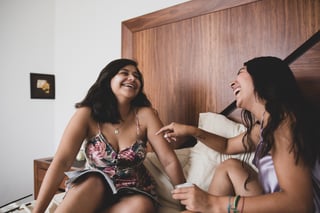 AG: Being not only Latine but also an immigrant, there's always so much pressure to "make it" in a country that isn't your own. I think this has impacted more than just my work with research, but my entire career in terms of my work ethic! Being Latine also means that I am not only more conscious of my own differences, but also of cultural differences and nuances within different communities. This has definitely influenced my work, especially in this line of socially-led marketing and communications, as I understand how certain audiences would resonate differently to content based on their background.
WBP: In your opinion, what are the best ways to get the attention of Latine and Hispanic Gen Z?
AG: Latine people are passionate people above everything else. We like the intensity of the moment. We live for stories filled with love and extreme emotions, and that passion translates into mostly everything we do. That can explain why telenovelas (soap operas) are, and have always been, a cultural backbone for entire generations. That said, generations change and Gen Z have always shown to be quite unique. They are easy to understand in the sense that 1) they are passionate 2) they are highly interested in the betterment of the world. The best way to captivate this group? A mix of the two.
WBP: Are there any interesting trends or insights that you've seen lately from this demographic?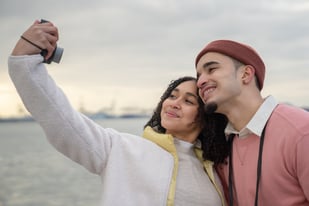 AG: In general, Hispanic and Latine social media users are some of the most active on social platforms. The content generated by this demographic often influences users in markets across the world. As an example, a lot of the memes we see today were originally created by them or were influenced by their carefree and comedic online style. They are very prideful of their sense of humour and warmth, and their ability to transform news into entertaining content. At the same time, although Spanish-language content is the first to be consumed by this group, there has definitely been an increase in English-first content and news consumption, especially as it relates to pop culture and entertainment. Some phenomena definitely transcend geographical barriers, like popular TV shows and celebrity gossip.
Another quality about this demographic would be the supportive online environment that they've created and fostered. Hispanic & Latine Gen Z are very opinionated and resourceful, but they are also very keen on helping one another and providing tips and advice to other online users. The main takeaway here is that these relationships are based on shared values and interests, and these users are dedicated to protecting their opinions and those who share them.
One last observation is how they express their political opinions online, especially, the younger generations. To say that the political climate in Latin and Central Americas is "tricky" would be an understatement, and Hispanic and Latine Gen Z's are vocal about the change they want to see. It's an interesting shift since this was previously a role held by adults, and definitely not something you would see voiced in an online setting.
WBP: What are your thoughts on the state of representation in media and marketing today, especially as it relates to Gen Z?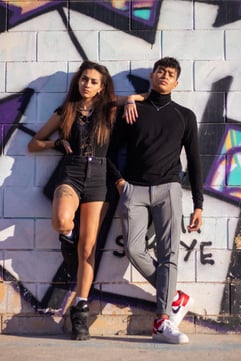 AG: Latine and Hispanic Gen Z's aren't afraid of speaking their mind, which has contributed greatly to the increase of representation in media. They are quick to call-out content that isn't genuine and are often demanding that brands and companies do better.
This new generation of trendsetters and changemakers has their voice amplified by social media, which is why their thoughts and opinions are so loud. And also so valid. I agree with a lot of things they are asking for - like moving away from stereotypes and towards authentic pieces of content. They're also pushing for outlets to recognize more creators and members of the community, for more diversity. At Wattpad, for example, the voices of authors are highlighted in recurrent posts and articles, which validates their work and encourages more users to keep creating.
WBP: From your perspective, what are some of the do's and don't when it comes to representing Hispanic and Latine audiences authentically?
AG: Firstly, I think having Hispanic and Latine contributors actively involved in the content creation process is key. They can provide POVs and takeaways that are unique to those belonging to this culture, which in turn results in relatability and engagement from the audience. Also, brands and companies should always conduct research and be aware when and if they fit into the conversation.
As for DON'Ts, don't try to reduce the entire Hispanic/Latine community to a single shared trait. The community is extremely diverse in ethnicities, as well as cultural elements and even subtle language differences. It's important to remember that Hispanic and Latine are not interchangeable terms, nor are countries like Argentina and Colombia, you know? To understand and highlight the nuances within this demographic is to show audiences that above all, you understand the complexities of this community. And they'll appreciate you for it.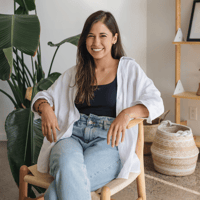 Alejandra Garcia is a Senior Research & Insights Manager at We Are Social, a global, socially-led creative agency. Originally from Venezuela, she's been living and working in Canada for the past five years. As a digital analyst, Alejandra is passionate about consumer behaviour and using data to predict the impact of strategic communications on social platforms.
---
Authentic representation starts from including real voices and perspectives behind all marketing and business decisions. When you prioritize DEI from top-down, Gen Z notices. Learn more about how important it is for brands to demonstrate their commitment to diversity, equity, and inclusion from the inside-out.