Mar 9, 2021
Storytelling is at the heart of the top brand campaigns on Wattpad
In the last year, we've partnered with many brands to inspire our community to do what it does best - create stories. Through branded writing contests, Wattpad writers of all levels are encouraged to share their words with the community and enter for a chance to gain recognition and win a great prize or cool opportunity.
Throughout the last year, we paid close attention to all the stellar brand campaigns that took the platform by storm and chose our top five. Each of these contests naturally leveraged an important theme in our community and inspired our users to write to their heart's content.

1: Proctor & Gamble Canada's Aussie brand drove empowerment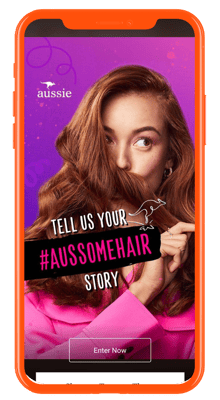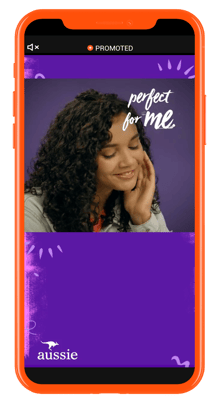 Curly, red, thick, short - hair comes in different textures, colors, densities, and lengths. Aussie's vision for the campaign was simple: to inspire Gen Z to embrace the confidence that their hair can instill. Last summer, we hosted the #AussomeHair writing contest on Wattpad where we invited our community to share a story about the power of accepting ourselves as we are.
To reach our audience, the contest was widely promoted across the platform through different channels. The campaign delivered over 16M impressions, and by the end of September 2020, our community submitted 210 original entries. Of these, five winning stories were turned into 15 second live action videos for amplification across the platform and social media, which generated over 4 million impressions driving to product purchase.
WHY WE LOVED IT: The truth is, we've all had issues with our hair - too much, too little, too curly, too straight. But through it all, our mane can also be a great source of confidence, however we may style it. Through this campaign, Aussie encouraged us to embrace our hair and all the stories it may tell.

2: Shaw Rocket Fund encouraged storytelling rooted in diversity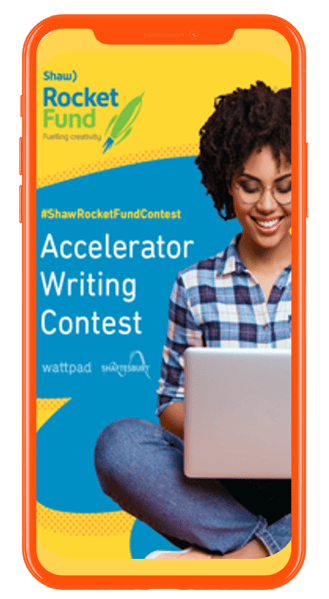 Shaw Rocket Fund wanted to build brand affinity within Wattpad's diverse community and inspire young authors to share inclusive storylines. With more than 80% of our audience belonging to Gen Z, this campaign was the perfect match. Together we launched the Shaw Rocket Fund Accelerator Writing Contest, the first-ever story-turned-podcast competition.
We challenged our community to share the start of a story rooted in diversity, offering them the chance to win an internship with Shaftesbury to hone their writing craft as well as see their story turned into a theatrical podcast! To encourage writers to enter the contest, we promoted it on social media and between chapters of our most popular stories.
The campaign drove 284 inclusive storylines submitted by Canadians and 162 additional entries from writers of all ages globally. It also received incredible media attention from outlets including betakit and Playback. Nine finalists also had the chance to receive a coaching session from three of Wattpad's top BIPOC Canadian Stars. The winner will receive a virtual internship with Shaftesbury, access to their writer's room, and 3 private coaching sessions with acclaimed editor of The Hunger Games, Jennifer Rees, to help move their story to completion! Best of all they will see their story turned into a 10-part theatrical podcast, which will be shared across our platform and social handles.
WHY WE LOVED IT: Shaw Rocket Fund used this campaign to tell Gen Z that their stories matter. The contest didn't end with just a reward. It accelerated select writers by providing internships and producing one into a podcast. Talk about an investment in the future!

3: Reese's created excitement and terror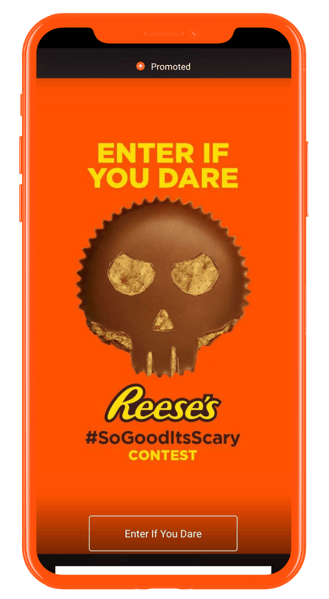 Scary movies. Spooky costumes. Trick-or-treating. If these words make your skin tingle with thrill, this campaign is for you. Last October, Wattpad teamed up with Reese's to capitalize on our audience's love for all things horror, fright and Halloween to build excitement around everyone's trick-or-treat favorite. We launched a custom writing opportunity aptly named #SoGoodItsScary (playing on the famous combination of chocolate and peanut butter that has made Reese's a Halloween staple) by asking our community to write about the scariest combination they can imagine - whether it be two distinct worlds or mystical creatures, the possibilities are endless!
We hosted the #SoGoodItsScary writing challenge on the popular @fright profile, challenging the most daring members of the community to show their dark sides through storytelling. High impact and custom native units were leveraged across Wattpad to drive story entries, resulting in 310 spook-tastic submissions and nearly 30k minutes spent reading them. Five winners earned prizing and bragging rights (until next Halloween).
WHY WE LOVED IT: Nothing says #SpookySzn like a scary story. Imagine 310 of them. While eating a Reese's peanut butter cup. Best. Combo. Ever.

4: The CW's Katy Keene encouraged the sharing of dreams and aspirations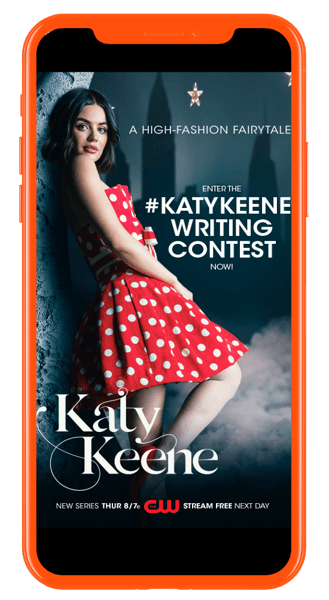 Riverdale fans, assemble! In anticipation of Katy Keene's premiere (a Riverdale spinoff), Wattpad, CW and OMD partnered together to bring our community a writing contest that asked people to share their biggest dreams and aspirations!
To achieve this, we leveraged Wattpad's highly engaged @chicklit profile, first-to-market Carousel Home Page Takeover, and high impact video units to drive millions of trailer views. Using the Katy Keene trailer to spark inspiration, our community of writers were encouraged to share their stories. 667 U.S. entries were submitted in the two week run. At the height of our campaign, the #KatyKeene tag saw an 8,900% increase in reading minutes from previous months in the year! As it turns out, hopes and dreams mean a lot to storytellers (it's where all the best ideas come from!).
From hundreds of entries, we chose one winner "A New Dream", that vividly shared a childhood aspiration of becoming a famous ballerina. The author courageously shared the onset of challenges with self-esteem and body image. In the end, the dream led to an even bigger theme of self-acceptance.
WHY WE LOVED IT: We love to see our users spill their hearts into a story and give it their all. In the stories that were sparked by this campaign, the writers did that and then some. #AllTheFeels

5: Nickelodeon celebrated Gen Z ambition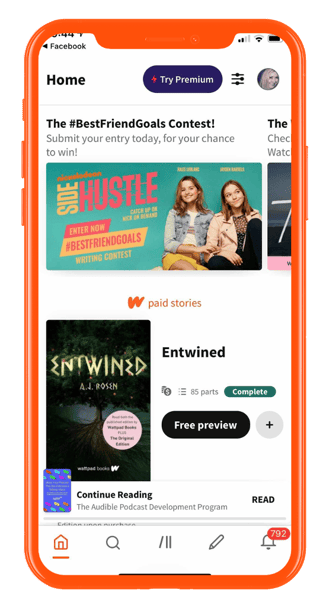 When we say Gen Z is an ambitious generation, we don't just mean that they take the road less travelled. Better yet, Gen Z thrives on innovation - they're building new roads for their future. According to our Gen Z Census, a fourth of Gen Z in the U.S. aspire to be freelancers, indicating their desire to work independently and be their own boss. In celebration of the new series premiere of Side Hustle, a comedy about best friends who'll do anything to earn money for their cause, Wattpad teamed up with Nickelodeon to drive mass awareness towards the show, through hosting not one but three back-to-back writing contests!
We promoted the contests using hyper-engaging features on our Home Feed Carousel and social media pages, and on the platform alone the campaign generated over 32M impressions. All campaign content was hosted on the newly launched @SideHustle profile on Wattpad. The community took the challenge and showed up - all three contests exceeded Wattpad's entry benchmark, totalling 1,100 valid entries! Three incredible stories were chosen as the winners, and their talented writers can now say their work was recognized (and loved!) by Nickelodeon and Side Hustle.
WHY WE LOVED IT: Gen Zers on Wattpad love to celebrate their BFFs and Nickelodeon gave our audience another reason to do so. And best of all, they showed they're ready to support young trailblazers in their ambitious aspirations (as long as they're under 500 words).