Feb 10, 2021
How online communities provide safe spaces for the LGBTQIAP+ community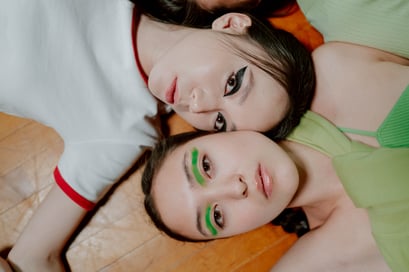 The way humans socialize has undergone an immense shift since the pandemic started. One demographic struck especially hard by the societal effects of COVID-19 is the LGBTQIAP+ community.
Tight restrictions shut down safe spaces for LGBTQIAP+ folks. With schools closed, some have been forced to hide their authentic selves to survive intolerant households. In these unfortunate cases, they lack access to supportive environments to explore their sexuality and gender expression.
Youth in the LGBTQIAP+ community were already at higher risk for depression, anxiety, substance abuse, and suicidality prior to the pandemic, making them especially vulnerable to the negative mental health impacts associated with self-isolation.
But in this era of new normals, members of the community have carved out spaces to connect online. Here's how online spaces provide a platform for LGBTQIAP+ Gen Z to express themselves, and how brands can build safe spaces for them.
Amplify your stories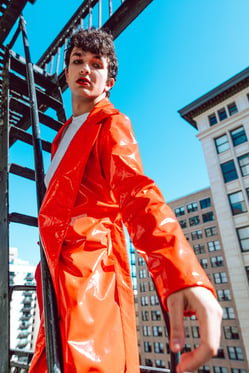 Few things are more powerful against loneliness and marginalization than sharing your own story. When LGBTQIAP+ individuals unite and witness each other, their experiences form a rich tapestry of inspiration that help others feel seen, too. Brands have a unique opportunity to empower these exchanges by creating and funding initiatives to encourage them.
T-Mobile has long been an ally to the queer community. In 2019, they hosted the #UnlimitedPride write-a-thon on Wattpad to show their support for the LGBTQIAP+ community by increasing awareness of the history of the Stonewall riots and the role it played in Pride. For every story written, a $1 donation was made to GLSEN, up to $10,000. In the end, the community submitted more than 14,000 stories!
We've seen increased engagement on LGBTQIAP+ content on Wattpad over the past year. In 2020, there were 725 million minutes (+58% from 2019) spent reading stories—like Never Kiss Your Roommate by Philline Harms, which clocked in at 1.9 million reads—tagged #LGBTQ. Reading time for stories tagged #Transgender, #Agender, #Genderfluid, and #Nonbinary also reached millions of minutes. Every month, Wattpadders around the world spend millions of minutes reading stories tagged #FreetheLGBT, a hashtag that exists as a rallying cry in support of increased representation for LGBTQIAP+ authors. We're honored that our platform is one where this community can seek refuge while sharing their work.
Hosting virtual events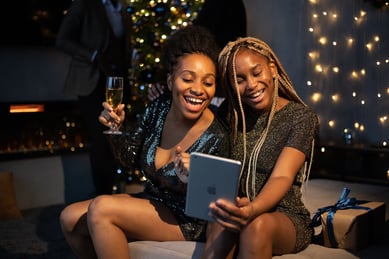 Since in-person gatherings are a thing of the past for now, forward-thinking brands have taken the party online.
Last summer, sparkling water company bubly hosted the Unstoppable Pride Parade, branded as "a virtual celebration of love that brings the communal power of Pride to people everywhere." For the event, bubly compiled all social media posts tagged #UnstoppablePride into a tribute video that showcased its participants' dazzling outfits and joyful moments of celebration.
While there's a wealth of opportunities for brands to support the community online, one of the pandemic's hottest events was spearheaded by the members themselves. Last March, four Toronto-based artists created Club Quarantine, a weekly queer dance party on Zoom that's attracted attendance from celebrities like Laverne Cox, Charli XCX, and even Lady Gaga. It's served as a safe space for queer youth to shed their daily stresses and form lasting friendships while immersing themselves in the digital club scene.
The LGBTQIAP+community's drive to forge pathways for connection during the pandemic should inspire brands to think of innovative ways to support this resilient demographic. By tapping into the rich social world of online queer communities, brands can lend a virtual helping hand to those in need.
Learn more about the future of online communities on this month's episode of The Gen Z Show. Spoiler: It's very bright!