May 20, 2021
The Future of Branded Entertainment Is Now
The world of entertainment has dramatically changed over the past few years. With more and more consumers doing away with commercial-full cable television in favour of commercial-free streaming platforms for entertainment, brands need to become more creative in the ways they reach their audiences. The attention and brand loyalty of Gen Z, a generation of young people doing away with putting blind faith in brands, is a hot commodity. That's where Wattpad Brand Originals comes in. At Wattpad, we leverage the passion of our writers and the expertise of our production teams, plus the offerings of brands, to create an entirely new way of consuming media while authentically pushing brand awareness.
The worlds of entertainment and marketing are coming together to form a whole new hybrid beast, conquerable by brands with the expertise, creativity, and passion of the minds at Wattpad.

You need a new approach
Three years after its inception in 2007, Netflix became responsible for spearheading a new wave of commercial-free, on-demand entertainment. Not only was this evolution responsible for a brand-new way of distributing entertainment that previously didn't exist, but it also changed how entertainment is made and what consumers have come to expect.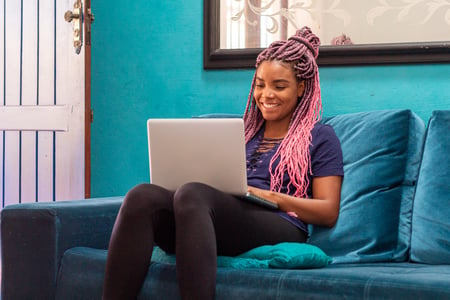 Commercial marketing doesn't work if you don't have the eyeballs of 45% of your intended viewership, aka Gen Z. That's the percentage of this young generation that says they hardly ever or never watch traditional television, according to research with Wattpad's youth panel; that's almost half an entire demographic of eager consumers, who are not seeing your commercials.
That's where we come in. Wattpad Brand Originals allows your brand to create Hollywood-quality TV shows, films, and digital media projects in collaboration with the people you want to entertain. By nature of the collaboration, you'll also have access to their built-in fanbases on Wattpad. We help you entertain your intended audience through original programming, powered by our vast IP library.

Don't just reach — entertain
Reaching your audience is half the battle; keeping their attention is the goal. Traditional commercial marketing uses product placement and snappy slogans to capture the attention of their audience, but what does that really tell them about the product? Not much.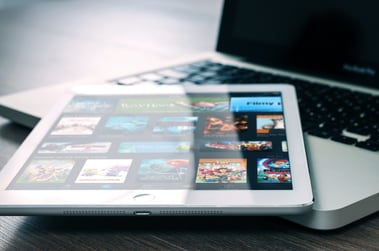 Brands are already adopting branded entertainment as an innovative way to connect with their audiences and the impact it's having is very positive. Take Dove, the personal care brand that produced the animated short film Hair Love which went on to earn an Oscar. Or Lionsgate, the entertainment giant that launched a writing contest on Wattpad to promote the theatrical release of the film Wonder, and turned the top entries into tear-jerking digital shorts which were viewed more than 1M times.
Wattpad Brand Originals invites brands into the producer's chair to create much more than just a product endorsement, but an experience that explores key themes and a shared interest in what's being sold. We want your audience to fall in love with what you create—whether it's a television show, like 13 Reasons Why or Euphoria, or a feature film—and know that your brand made it possible. Our goal is to make your audience adore you through entertainment. If they love what you create, then they'll love you, too.

We're the ultimate entertainment disruptors
Much has changed in how we relate to our favorite brands. The Baby Boomer generation got to know their favorite brands through commercials, infomercials, and by reading about them in newspapers. Now, consumption is almost fully digitized, with Gen Z making new entertainment go viral across streaming and social platforms.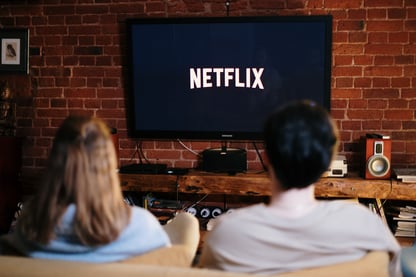 Wattpad Brand Originals takes inspiration from the Wattpad WEBTOON Studios model. Together, we uncover content that our audience data has identified as significant among Gen Z. Simply put, if a story has hundreds of millions of reads, we know the audience's attention is there. At that point, we're able to take it chapter by chapter, word by word, and trend by trend to see what sticks. That information helps our Studios team adapt those big Wattpad stories into Hollywood hits like After and Light as a Feather. Our finished products then live on Wattpad for years to come.
We're taking what we've invested in and perfected, and we're inviting you, the brand, into our studio. You're not just throwing money at a production studio to end up with any piece of content; you're coming in like a traditional Hollywood development partner to create something that will have a lasting impact.

Your next great idea is here with Wattpad
We offer two unique ways to create branded content with Wattpad Brand Originals.
Our first approach is identifying a story that exists on Wattpad—already written with a built-in fan base—that we feel has the potential to become a big-time hit. Some stories will work better as feature films, while others will be better suited as TV series. We'll then work together to package the project with creatives and talent.

If the story you're looking for doesn't already exist, we offer writing contests that engage our Wattpadders to create a unique story just for your brand.
We're not creating commercials; we're building authentic entertainment experiences that live at the heart of your brand and resonate with your audience. Your next great idea is waiting.