Apr 21, 2022
How Brands Are Measuring Up Against Gen Z's Environmental Concerns
Over the years, Gen Z has proven itself to be a beacon of social change. From amplifying world issues on social media to inspiring companies to focus their efforts on empowering women, Gen Z consistently displays empathy while demanding more from the brands they love.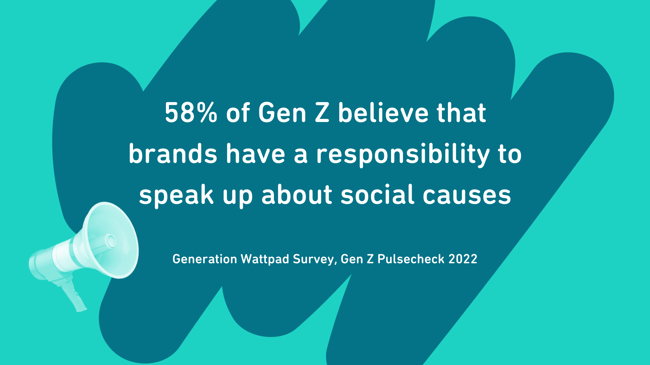 Tackling the climate crisis is no exception. During a pulse check with our Youth Panel, Generation Wattpad, we discovered how Gen Z is approaching the issue in 2022. In a survey of over 1,700 Gen Z in the U.S., we found that there are many opportunities for marketers looking to connect with the climate-conscious Gen Z.
In fact, more than 50% of Gen Z in North America believe that brands have a responsibility to speak up about social causes and that it's important that they engage in corporate social responsibility.
Here are the key findings to assist brands seeking to make a positive impact on the environment while winning the hearts and minds of Gen Z:
Listen Closely
Gen Z is not one to stay silent on world issues. From "green influencers" harnessing TikTok to calling out brands with questionable sustainability practices, to the weekly climate change protests taking place across the globe, Gen Z understands the power of their collective voice.
Hyundai tapped into this with their climate-focused video campaign featuring the environmentally-conscious K-pop boy band BTS. The video, which gained more than 40,000 viewers during its launch, highlighted the initiatives Hyundai is taking to realize its future of using hydrogen as a fuel source for its fleet.
During its introduction on YouTube Premiere, over 18,000 viewers left comments during the live stream while Hyundai engaged with them directly on the science of hydrogen, prompting a dialogue that amplified Gen Z's voices. By pairing up with one of Gen Z's favorite groups, BTS, Hyundai developed a meaningful touchpoint with the next generation of vehicle owners who value the brand's investment in cleaner energy.
Purpose-Driven Branding
Being the socially-conscious generation that they are, Gen Z can spot disingenuous marketing campaigns from a mile away. Does greenwashing come to mind?
Last year, Competition and Markets Authority found that 40% of environmental claims made by brands could be deceptive advertising or misleading consumers. Generation Wattpad values authenticity from the brands they support, with 63% of the group believing that companies can create real change when they incorporate social causes in their marketing and business strategies. On the flip side, they have little patience for the ones that don't walk their talk.
Apparel companies like KOTN, which provides supply chain transparency on all their items, and Patagonia, which is aiming to be carbon neutral by 2025, are doing just that. Interestingly, Gucci was the most mentioned luxury brand thought to be socially responsible across all Generation Wattpad sample groups.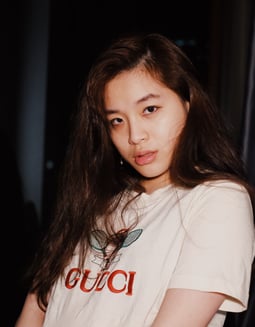 While Gucci may not immediately spring to mind when considering sustainability, the brand is taking meaningful action towards reducing their carbon footprint while positioning themselves as an eco-conscious brand. From their collaboration with sustainable outerwear brand, The North Face, to their focus on incorporating sustainable materials into their designs, Gucci is on the right track.
And while implementing climate-conscious business processes is far from a quick fix, consistent steps in the right direction, are the formative foundation supporting a sustainable future. This future, however, is dependent on more than just the fashion industry.
Take crypto, for instance. Bitcoin mining and NFT sales require a significant amount of energy, with the former using more energy power globally per year than some countries, including the Netherlands and Pakistan.
In response, Gen Z creators are pushing for cleaner cryptocurrencies, and crypto companies, like Ethereum are listening. The crypto giant is one step closer to surpassing Bitcoin as the top alternative cryptocurrency due in part to its commitment to reducing the carbon footprint of its blockchain by 99%.
Shifting your marketing and business processes to be more climate-conscious is an excellent way to practice environmental stewardship while showing Gen Z that you care about their future. In these times of climate anxiety, there remains a wealth of strategies for brands looking to get serious on climate while creating a lasting impact for generations to come.
---
Environmental awareness is the name of our game. We've partnered with brands to inspire Gen Z to fight climate change. Download our National Geographic case study to learn how the award-winning campaign raised awareness about the plastic crisis through Wattpad's first-ever global writing contest.