Apr 13, 2021
How Marketers Can Help Gen Z Women Find Empowerment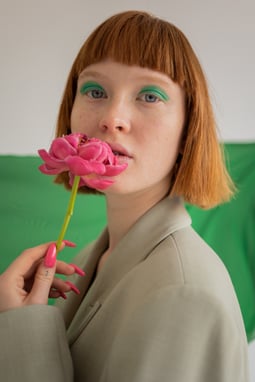 When it comes to the way culture perceives and communicates with young women and non-binary individuals, recent years have marked a complete paradigm shift. While millennials and their predecessors may chillingly recall the overt body shaming tabloid covers that once dotted check-out aisles, or the TV commercials that masterfully stoked insecurities, Gen Z has existed within an entirely different cultural landscape.
As societal awareness of gender issues has grown, brands, too, have evolved in tandem. We recently surveyed 615 members of Generation Wattpad, our Gen Z youth panel (with 97% of respondents female or non-binary/other) about how they relate to the topic of empowerment.
The survey gleaned lots of positive insight about the trajectory of equality, with 55% of respondents proudly identifying females in their age group who'd achieved something great. But we also identified room for growth. Only 61% of participants agreed or strongly agreed that they identified as feminists. Another 31% said they've deleted a photo if it didn't get enough engagement after a certain amount of time, revealing the pressure to maintain a certain image.
Brands have the unique power to shape self-esteem and stimulate cultural conversations that lead to equity. Here's how marketers can help Gen Z women, girls, and non-binary folks find their power.
Starting meaningful conversations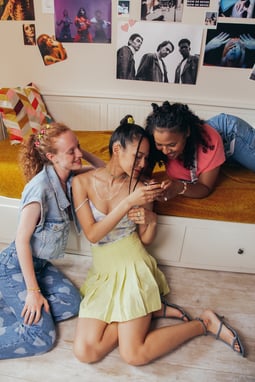 Gen Z is perpetually plugged in, ready and willing to engage in conversation with brands they admire. They are connected from a young age. In fact, 96% of our survey participants have a smartphone, with 52% having owned their first one between ages 12 to 14, and 22% at age 11 or younger. Responsible brands adapt their community engagement strategies with this power to influence in mind, ensuring their messaging is inclusive, positive, and inspiring.
Social media has the power to connect and unite people, but it's not always the safest space. Our survey found that only 21% of Generation Wattpad felt social media was a safe place for women to express themselves, while 40% did not. Moreover, thanks to filters and editing software perpetuating unrealistic beauty standards, 41% of respondents believed that their peers were more open to cosmetic surgery.
It's vital that brands do their part to showcase natural, unedited imagery to encourage Gen Z to embrace natural beauty, and separate the real from the edited. Campaigns like Dove's #ArmsUp are a prime example of this mission in motion. They launched the social media initiative in 2019. Its purpose? To spread the word that there's no such thing as "perfect underarms.'' Their Underarm Confidence Survey found that 6 out of 10 women felt that they'd been judged on the appearance of their underarms. As a brand, Dove has made strides to reframe how their buyers see themselves.
Since launching, women and non-binary people across the world flooded #ArmsUp with shots of their perfectly imperfect underarms as an act of rebellion against societal expectations. Januhairy, which started in 2018 as a month-long campaign encouraging women to grow out their body hair, was back again bigger than ever this January. If society needs more convincing, British Vogue recently hailed underarm hair as back-en-vogue for women.
Committing to the long haul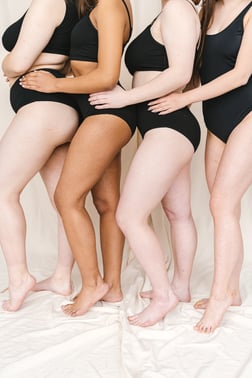 If Gen Z has made anything clear this year, it's that they're far too media savvy to be fooled by performative activism and social justice posturing from brands and public figures. It's imperative that brand statements of support for their community are genuine, leading to impactful change.
Aerie provides a stellar case study in committing to and catalyzing long-term, meaningful change. In 2014, the company spearheaded the #AerieREAL campaign as part of a six-year initiative to celebrate diverse bodies. Their first step was pledging to stop airbrushing models.
In the years since, Aerie has honoured their commitment, introducing their community to real-life "role models" and new bra-shopping experiences aimed at cultivating an inclusive shopping environment for customers. It has set in motion a cultural shift felt by Gen Z.
In 2020, the sixth year since the campaigns' launch, Aerie ran a social media contest to provide $400,000 in grants to 20 women that have made a positive impact on their local communities. To Aerie, a promise is a promise.
"A lot of females my age are becoming more comfortable in their skin and embracing who they are and what they look like," a member of Generation Wattpad said. "I think that even that is very impressive and I feel like that is a pretty big accomplishment especially in today's community."
Shame-based marketing tactics are a thing of the past. Now more than ever, forward-thinking brands understand that the women and non-binary members of Gen Z strive to align themselves with companies focused on empowerment.
By implementing marketing strategies sensitive to the trials and tribulations that come with being a young person in the world, brands are poised to have a lasting connection with this conscious generation!
Gen Z wants to see real bodies reflected in advertising. Learn more how your brand can be a part of the marketing industry's systemic shift towards authentic self-expression and empowerment.